The Republic of Haiti is a Caribbean country. Like other nations, the Haitians also have their food habits and items. They like to eat their traditional foods.
Haitians have a very rich food habit and culture. They have some popular breakfast dish items. Haitian breakfast dishes are tasty and delicious. You can try to make those at your home quickly.
They eat scrambled eggs, plantains, cornmeal, spaghetti, porridge, etc. at breakfast. And making these items is very easy, and these are much tasty and delicious too.
Here are seven popular Haitian dishes that you need to learn now…
List of 7 Popular Haitian Breakfast Recipes…
1. Haitian eggs breakfast recipe:
Ingredients:
Large eggs: 2
Semi ripe Plantains: 2
Diced Onions: ½ Cup
Diced Green Peppers: ½ Cup
Diced Tomatoes: ½ Cup
Diced Scotch Bonnet Pepper: 1 tablespoon
Olive Oil: 1 tablespoon
Salt: 1 tablespoon
Adobo All seasoning: 1 tablespoon
Black Pepper: 1 tablespoon
Making of Haitian Eggs:
Add 2 cup water and one tablespoon salt in a quart pot and start boiling.
Take the plantains and cut the small ends. Then cut in half to add those into the boiling water. Peel those for about 15 minutes. Boiling without peel may get mush.
Take a bowl and crack the eggs into it. Make a mixture by adding one tablespoon Adobo All-Season, salt-based on taste, and one tablespoon pepper.
Take a large frying pan. Add diced onions, peppers, tomato and Scotch bonnet pepper together and saute those for about 5 minutes.
Add the eggs and scramble together and keep it for about 5 to 10 minutes.
Now it is about to finish. Remove the peel from plantain. Then serve it with the eggs.
---
2. Haitian plantains:
Ingredients:
Green plantains: 3 pcs
Vinegar: 1 tablespoon
Salt: 1 tablespoon
Garlic powder: 1 tablespoon
Vegetable Oil: 1 cup
Plantain Press: 1
Hot Water: 1 Cup
Cooking Fried Plantain:
Take a deep fryer or a frying pan and put oil into it. Heat the oil in medium-high heat.
Peel the plantains and cut those into five equal pieces.
Take a bowl, pour hot water, vinegar, salt, and set aside.
Put the plantains into the oil for approximately 5 minutes until the plantains become lightly brown.
Remove plantains from oil. Now flatten each of those using the plantains presser.
Put the flattened plantains in hot water for soaking. After that, keep those into the oil for an additional 5 minutes.
Put out the plantains from the oil. Then keep those on a paper towel so that the excess fat can be soaked.
Serve the delicious fried plantains hot.
---
3. Haitian cornmeal:
Ingredients:
Olive oil: 1 tablespoon
Finely chopped small onion: 1 piece
Minced garlic clove: 1 section
Coarse yellow cornmeal: 1 cup
Flat-leaf parsley (finely chopped): 1 tablespoon
Fresh thyme (finely chopped): ½ tablespoon
Salt: To taste
Black pepper: To taste
Sliced Avocados: 2 pieces (For serving)
How to make:
At first, take a heavy medium saucepan and pour oil in that. Heat the oil over medium heat. Then sauté the onion and garlic for about 6 minutes until they get barely golden color. After that, add ½ cup water four times and start to boil.
Now pour the cornmeal in the thin stream. Stir it constantly. Then add parsley, thyme, salt, and black pepper together. Stir this for a few minutes for avoiding the lumps.
Provide lower heat to a gentle simmer. Cook this uncovered and stir occasionally. Keep stirring for up to 20 or 25 minutes softly until the cornmeal gets tendered. You can add some more water or salt to adjust the taste.
Now it is done. Serve the delicious Haitian cornmeal with sliced avocados and black bean sauce.
4. Haitian Spaghetti:
Ingredients:
Spaghetti: 1lb
Olive oil: 3 tablespoons
Tomato paste: 3 tablespoons
Chopped garlic: 1 tablespoon
Diced white onions: ½ cup
Thyme (fresh and chopped): 1 tablespoon
Hotdog or sausage links: 5 pieces (Cubed or sliced)
Chicken bouillon powder 1½ tablespoon
Reserved pasta water: 1 ½ cups
Pepper: To taste
Crushed red pepper: ½ tablespoon
How to make Haitian spaghetti:
At first boil the pasta for two minutes as the instructions given with the package.
Take a large saucepan and put the oil and tomato paste into it and heat. Cook this for up to 3to 4 minutes and stir occasionally.
Take garlic, onion, and thyme together and cook these for 5 minutes by stirring occasionally.
Now add hotdogs and chicken bouillon. Then continue browning the meat.
Add cooked pasta and scrape up the deliciousness by stirring. Meanwhile, add the reserved pasta water into it gradually. Cook this in lower heat for 3 to 5 minutes.
Make sure that there is no liquid in the bottom of the pan. If needs, you can add crushed red pepper. Now, serve the dish hot.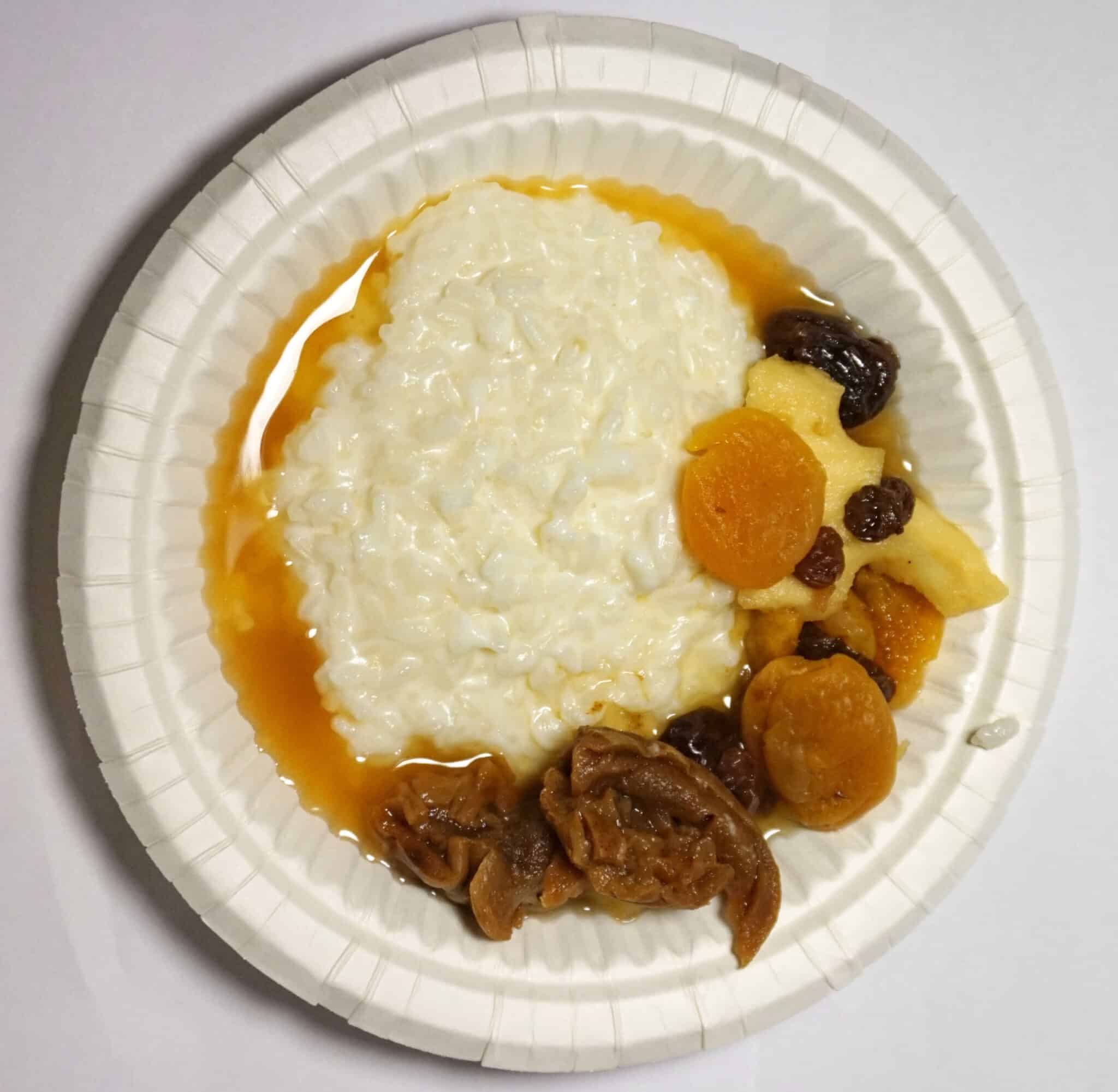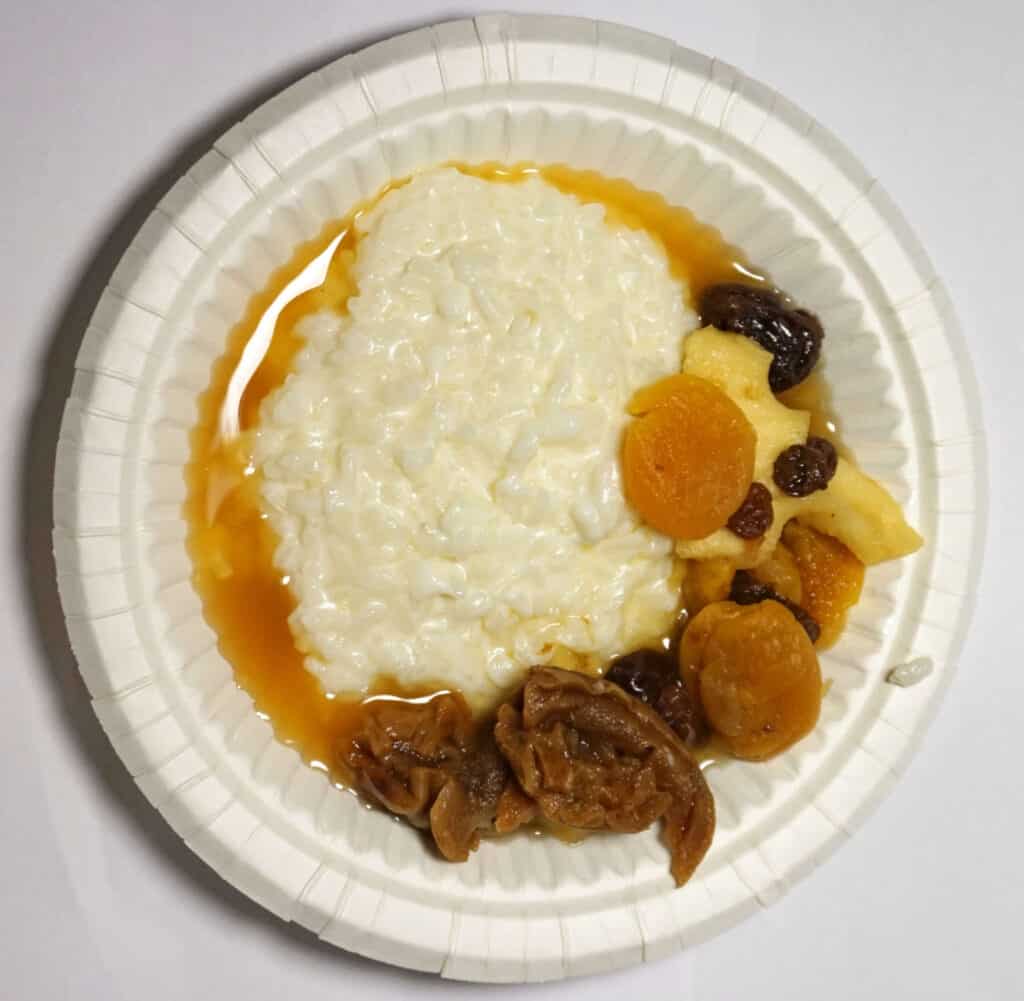 5. Haitian porridge:
Ingredients:
All-purpose flour: 1 cup
Evaporated milk: 1 can (12 oz)
Sugar: 1 cup
Cinnamon sticks: 2 pieces
Nutmeg: ½ teaspoon
Salt: ¼ teaspoon
Lime zest: ¼ teaspoon
Almond extract: 1 teaspoon
Butter: 1 tablespoon.
How to make:
Take a medium saucepan and toast the flour for up to six minutes in high flame until it gets a light beige color. After completing, shift the toasted flour into a bowl aside.
In the saucepan pour 2 cup water, cinnamon sticks, lime zest and boil this together. Then add milk and sugar into it and start stirring at the lower flame.
Now, pour 3 cups of water into the toasted flour. Combine this properly. After that, add the flour mixture to the milk mixture and stir together.
In this step, you have to add nutmeg, salt, and butter. After adding the items stir it properly. At last, add almond extract in it and stir.
Your Haitian porridge is ready. Serve it and enjoy.
---
6. Haitian Akasan (Corn Flour Shake):
Ingredients:
Water: 2 ½ cups
Evaporated milk: 12 oz Can
Anise Stars: 3 pieces
Vanilla extract: 1 tsp
Sugar: ¼ cup
Salt: ½ tsp
Cinnamon: 1 tsp
Process:
Add two cup water, salt, cinnamon and anise star in a saucepan for boil
Make a paste mixture of cornflour and water in a small mixing bowl.
Pour the pasta into the boiling water slowly. During this process, keep stirring continuously for eliminating the lumps.
Cook the cornflour by continually stirring for 4 to 6 minutes in reduced medium heat.
Now remove anise star. Then add vanilla and evaporated milk into it.
Mix it thoroughly.
Now the Akasan is ready to serve warm.
---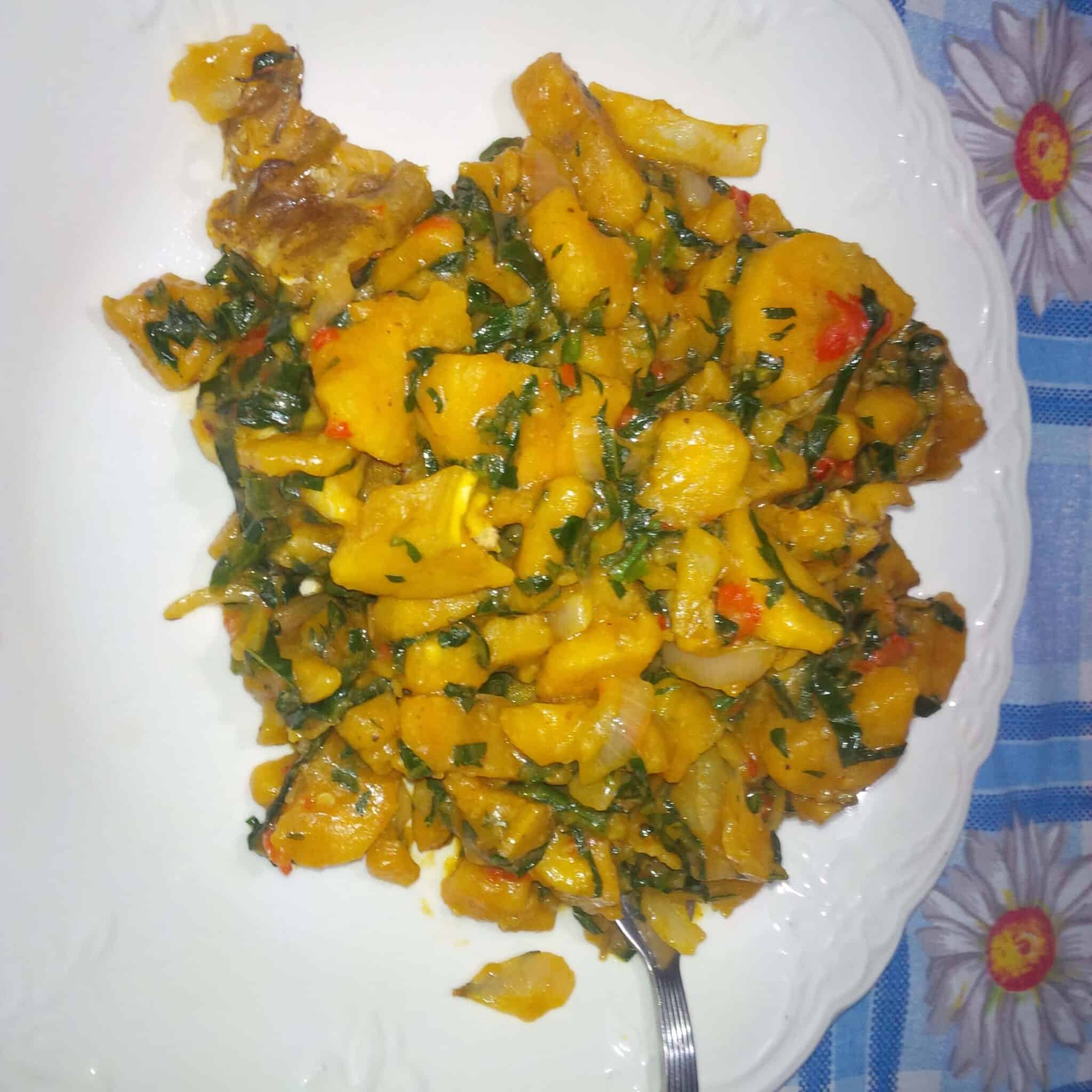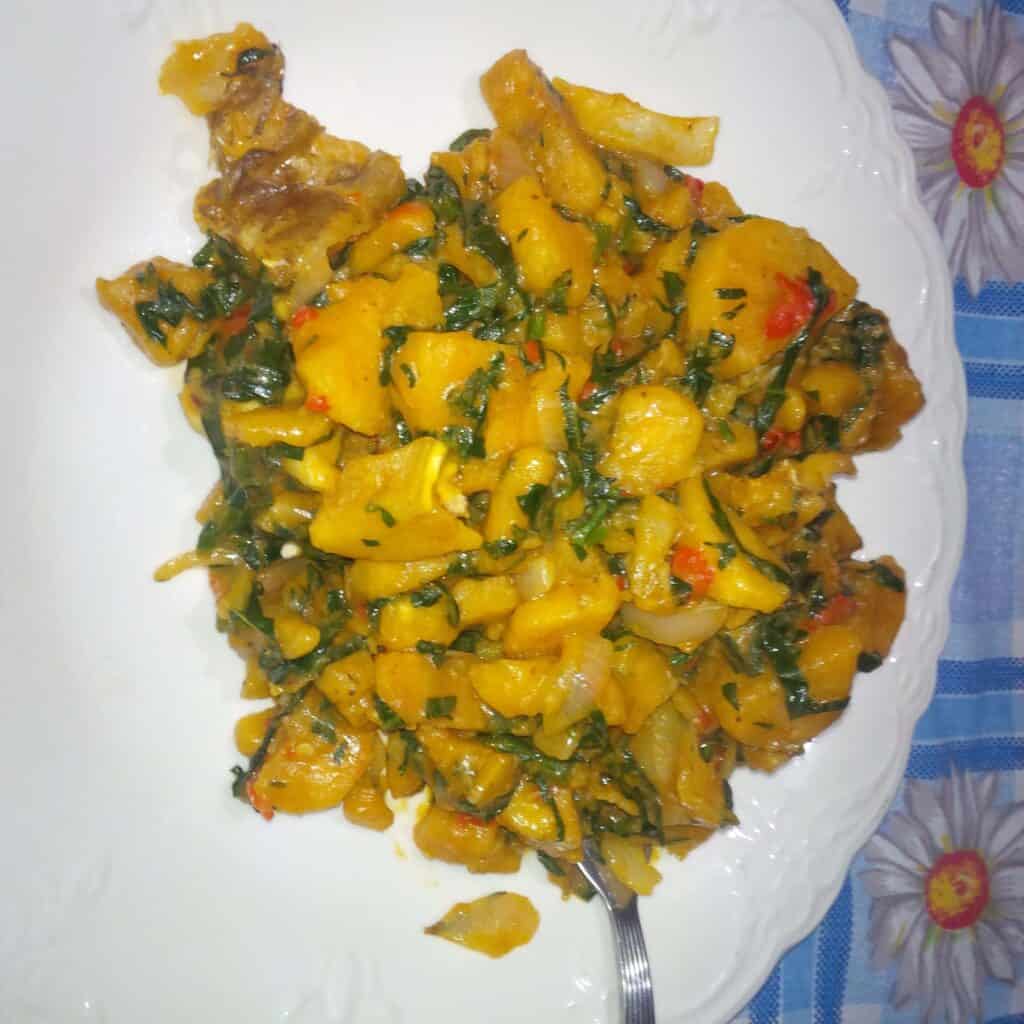 7. Plantain porridge:
This prominent Haitian dish can make with oatmeal. You can also make this using plantain. Here I am describing the recipe of Labouyi with plantains.
Ingredients:
Washed green plantain: 1 piece
Water: 3 Cups
Star anise: 1
Evaporated milk: ½ cup
Coconut milk: ½ cup
Cinnamon Powder: ½ tsp
Sugar: ¼ cup
Butter: 1 Tbs
Vanilla extract: 1 tsp
Salt: 1 tsp
Method of making :
Take the plantain and peel the skin. Then cut it into 4-8 small pieces.
Puree the plantain with 2 cups of water into a blender.
Take 1 cup of water, coconut milk, cinnamon, evaporated milk, and star anise into a 1-quart saucepan. Start boiling these.
Add the plantain puree into the saucepan and stirring continuously. Run this for 5 minutes and the porridge will be thickening slightly.
Now add sugar and vanilla. Keep stirring for up to 10 minutes.
Reduce the heat at a medium level and continue stirring for 10 minutes more. Ensure that the plantain cooked thoroughly. When the texture becomes creamy, the porridge is ready.
Serve the Labouyi with Haitian bread while it remains warm.
Haitian foods are tasty and delicious. Here in this article, I've tried to show you the best and easy way to cook some Haitian breakfast dishes at home. These seven breakfast items are popular in Haiti. These are traditional breakfast items for Haitian people also.
I hope you will be able to cook these Haitian breakfast dishes at your home and enjoy the original Haitian taste by following these recipes.