Indian people are used to having breakfast start their day to day works. From all the family members, mothers or wives are used to making food.
Early morning they rise up and keep starting their work. Rice, flour, egg, potato or vegetable are the Undeniable part of Indian breakfast.
They're not only in the home, are breakfast available there beside the street and hotels. Almost or more than a hundred types of foods are available in this country what is considered as breakfast there.
People from different parts of the world are curious to know and taste their breakfast habits. Luckily as I have that experience, let me vacated about this.
Traditional Indian Breakfasts Ideas…
When I visit the country I found the warmness of love there. People don't like to have breakfast without family there. Rather they have breakfast with friends. Even they share once food with others.
Most of the Indian people are from the middle economy, but this intimacy makes them happy. Like English people traditionally Indian people don't take tea or coffee after breakfast.
After over then breakfast they go for work. and at the work spot, they have tea or coffee on late breakfast.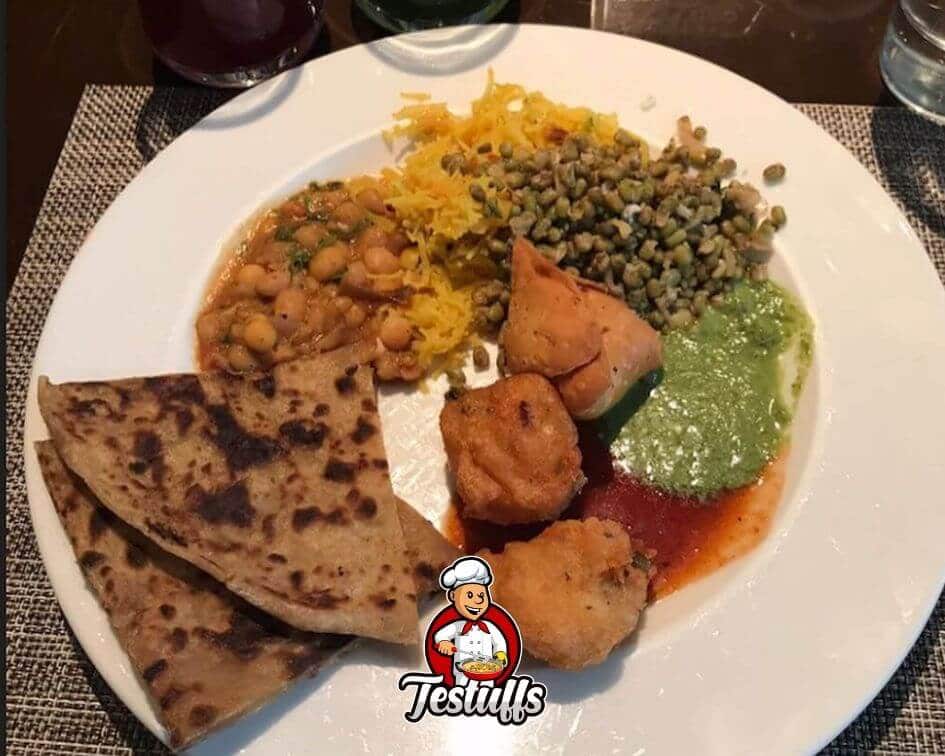 Roti: this is known as flatbread in English and this is round from shape. IT is prepared from flour and serve with vegetable, egg or potato. Dosa:
Idli: another traditional Indian breakfast item is Idli. This is a rice ball which is vapored properly. Not only in India, but also in Sri Lanka and another country this is popular.
Paratha: The roti and Paratha is pretty similar to see and prepare. But Paratha needs oil to prepare. All over India, people like this food item a lot.
Appam: basic ingredient of Appam is the powder of fermented rice, coconut milk, water, and salt. This pretty much looks like a pancake. People have this with soup of chicken curry.
What is a Typical Indian Breakfast?
India has 29 different states. Interestingly all of them have different food habits. Even people from different stat consider different food types as their breakfast.
Mainly Indian people accept roti as the most common breakfast item. With roti, they take a fried potato, vegetable, daal or egg.
On the other hand, south Indian people accept Dosa, Idiyappam, Puttu and Idly as their regular breakfast items.
West India is known as Bengal. People in this area are like urad dal kachoris, Alor daam curry, and khichuri as well as. Sometimes they take roti at their breakfast.
Mumbai is the busiest city there. As their early meal, they take Sabudana Vada, Flattened rice, and Misal as well as. Breakfast habit in Delhi is pretty similar to South India.
South Indian breakfast
Most of the people from south Indian are vegetarian. They don't like to have chicken or other meat or fish. Even they don't like to serve their foods on the plate. Daily life even in a festival they serve their breakfast and meals on a banana leaf.
The basic ingredient of south India is rice, coconut, lentils, snake gourd, garlic, and ginger. Both red and green chillies they have. Mostly they depend on vegetables and fruits for breakfast.
Famous breakfast item of this state is Appam, Ven Pongal, Idly, Gouthambu Dosa, Puttu, Medu Vada, Dosa, and Potato Stew. They tried to avoid meat and fish during cooking.
North Indian breakfast
For the Mughal food, north India is the paradise. A lot of variation in roti, chapatti with different soup, kachori, paratha, 15 types of poori, and bhatura are the part of the tradition here.
From the most delicious food of this place, there are Masala Omelette, cheese curry, Chana masala, toasted bread with egg and Stuffing. They also have Shingara and samucha on their favourite list.
Indian breakfast for weight loss
As most Indian foods contain oil and fat, people become fat easily. That's why they often make a change in their food habits to lose their weight. Different types of vegetable salad are the main of those.
They also use the sour sauce to it. Without those, they have Idli, roti- vegetable, Dhokla and other things on breakfast. Trusty these items are work to reduce weight. Even they have tea without milk, which is a good fat burner.
Various types of Indian breakfast recipe
Sanjeev Kapoor breakfast recipes:

Sanjeev Kapoor is

one of the most popular chefs in India. He does not cook only Indian items. Another foreign recipe also cooked by him. He gave a huge contribution to change the breakfast habit of Indian people. His

famous recipe for breakfast

is Oatmeal and Mushroom, Berry Smoothie and Dosa Egg Sandwich.
Egg recipes for breakfast Indian: No matter vegetarian or non-vegetarian, everyone accepts food which is made by egg. Shirred eggs, Egg bhurji, and Parsi Eggs are the recipes which are from the egg. Even

traditional Mughlai paratha

is also made by egg.
Indian vegetarian breakfast recipes: All the Indian food what away from fish and meat is accepted by a vegetarian. Only vegetable, corn, milk, egg and honey is their food. On the list of Indian vegetarian breakfast, there are Dhokla, Kanda Batata Poha, Aloo Puri, and different types of Dosa.
Indian breakfast recipes for school: Schools hour are started at the very early. Children of school keep the various type of roti rolls, Vella Dosai, Different types of Parata. Even nowadays kids are like to carry burgers and sandwiches as breakfast to school.
Indian breakfast recipes with bread: there are two types of bread that are famous in India. The regular bread and flatbread. Toast and egg toast is made from regular break. And the flat round bread is made from flour. Chapati Chips, Roti Chiwda, Roti Burrito, and Roti Roll are the Indian breakfast item which is made from bread.
FAQ: "Indian breakfast"
FAQ 1: What is the healthiest Indian breakfast?
There indisputably, Indian breakfast is too delicious. Not all the items what they have, but some of them are too healthy to eat.
Even a few of those are too much balanced with alimentation. Egg bhurji and Mattar paneer is that kind of balanced food what they have on their breakfast.
They have a dish for an early meal where it has roti and vegetable. It is also healthy where it roti is zero fat and vegetable is full of vitamins. Without those Vegetable Dalia, Upma, Thepla, Sprouts salad, and Multigrain paranthas are too healthy for breakfast.
FAQ 2: What is typically breakfast time in India?
Indian people are early risers. Most of the time they woke up at 6 AM. Then have breakfast at 7-8 AM and then go for work. But till the 9 AM it is considered as breakfast hour.
FAQ 3: What is the best breakfast in India?
Because of the appearance, Dosa is too much preferable to Indian and foreigner people. But vegetable roll with roti is the best breakfast in India. Because it has a perfect balance of nutrition.
FAQ 4: What did Indians eat for breakfast?
Different types of roti, curry, pancake, and a few traditional foods Indian people eat for breakfast. But now they also have some western food as well as on their breakfast.
There is no doubt that Indian people have their own food habits. But nowadays they often moving to foreign foods. Like burger, sandwiches, coffee in breakfast. Even they have own way to prepare those food items.
Maybe this is the reason foreigners feel comfort when they visit India. To taste their primordial and delicious you have to visit India at least one time of your life.