Foodies from all parts of the world know Hungary for Chicken Paprikash. But how many people are known about their breakfast habits?
Some delicious breakfast food can make your Hungarian place visiting more heartwarming.
Tourist visits this country and becomes confused about where to visit and what to eat. Because all the thing there is amazing. But here we are trying to present you the top 10 Hungarian breakfast what you should try if you visit there. Hope it will make your trip amazing.
4 Interesting fact About Hungarian Breakfast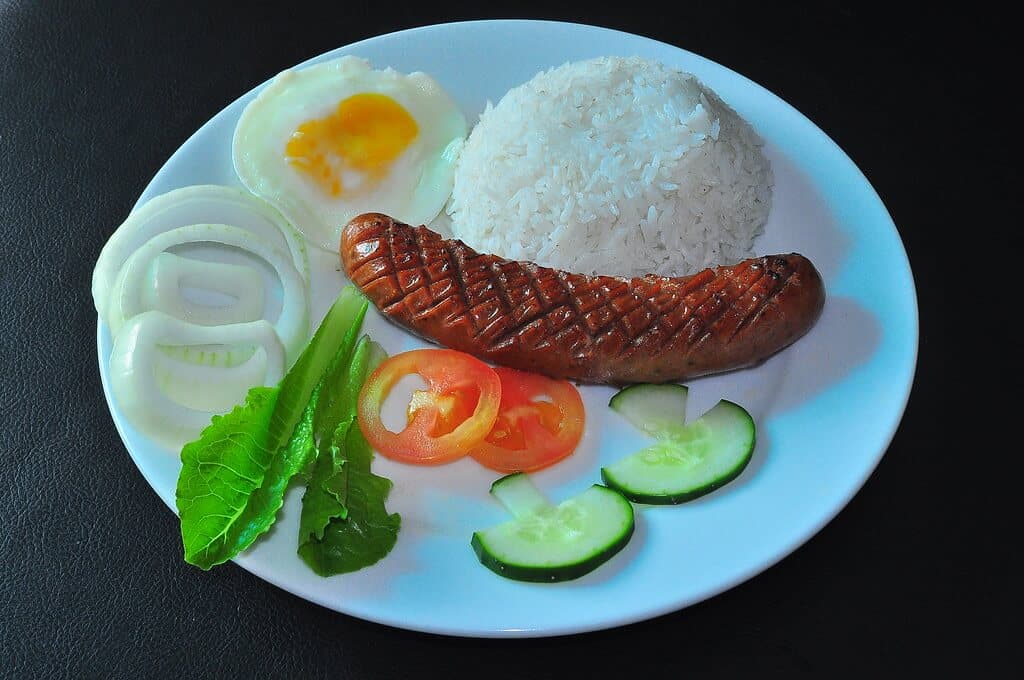 Hungarian people use the vegetable leaf to decorating the food. even in almost every food, they provide sour cheese.
All the time when they are getting cooks, they start from the onion. They actually put onion in hot oil and this is the starting of the dish.
In every meal of a day, these people have bread with everything. soup to cream, they can eat everything with bread.
People from other people think the soup will be hot. But in Hungary, you will have cold soup, sweet soup, and another peculiar soup item.
Hungarian Traditional Breakfast
At breakfast, Hungarian people have a different type of bread item, soup, cake, and juice. The bread items are strudel, crescent bread, spiral strudel, and others.
Even they have sour/sweet cheesy cakes. Chimney cake, Dobos cake, stuffed cabbage, and layered pastry are the example of it.
To make the breakfast healthier they have like sour cherry soup and chicken paprikash. At the end of the breakfast, Aszu wine can be alternative but most of the people have juice.
List of 6 Traditional Hungarian food items
Fisherman's soup: Fresh paprika and fish makes an unforgettable taste. Since people are catching fish in Hungary, they are making and having this fisherman's soup.
Somloi Galuska: It is a dessert item which is famous in Hungary. It has a soft taste what it enough to make someone amused from the first time. Egg, milk and another element of this pastry.
Porkolt and Paprika: This is the

most suggested

Hungarian food. Meat, paprika, spice, and onion is the main thing here. Beef, pork or lamb whatever you expect, you will get there of it.
Dobos Torte: Who don't love a multi-layered cake? Dobos Torte is a multi-layered cake which has butter, fruit cream, honey, chocolate and different other things in a different layer.
kurtos kalacs: Outer and inner portion of the cake is covered with chocolate. A special type of oven which is pretty close to Chimney is used to prepared kurtos kalacs.
Turos Csusza: People who love noodles, he should love Turos Csusza. It is a cheesy and creamy item which is prepared from the egg, noodles or pasta can be accepted here.
What Typically Hungarian people have at Breakfast?
Have meal cheesy, buttery, and healthy with various types of food by bread is can be a Hungarian breakfast. Sounds interesting? They even make balance with nutation. Fried dough, goulash, meat stew, and crepes are the example. You will be amused after have almost each traditional breakfast item until the last drop on the plate.
FAQ 1: What food is Hungary known for?
Hungary is known for a food item which is prepared with cheese, milk, chocolate, vegetable, and bread.
FAQ 2: What time do people eat dinner in Hungary?
In regular life, Hungarian people have their dinner after 8:00 PM. And they have complete before 9.30 PM
10 Best Breakfast Restaurants in Budapest
9BAR: One of the best breakfast café which Interior design will draw your attraction easily. Besides all the local items, fast food like burger, pizza is available. Espresso and cappuccino also there.
Lions Locker and Breakfast: This café is famous for the breakfast item. at a reasonable price, you will have all types of local food for breakfast. Lions Locker and Breakfast café do not have dinner that's why it has closed before 8:00 PM.
Cirkusz: From other modern restaurant Cirkusz is pretty different. It is a busy spot, just because of its special Bagira coffee. Besides coffee, there you will have different types of burgers and sandwiches. they won the world latte championship in 2014. So you can visit them without arguing.
Hauer: If anyone thinks to have breakfast in a regal environment, then Hauer is a unique option to them. Various types of pastry, cake, sandwiches, drinks, coffee, and salad are available here. even local Hungarian food is there.
Spot: Specialty of this restaurant is ingenious nature. Have breakfast with natural light and air can give an unbeatable experience. Dobos Torte, Salad, toasted sandwich, different types of fast food, coffee and espresso are available.
PEET and the FLAT WHITE: After the visit there, you can have your meal on the outer portion even in the inner portion. You have full of freedom there. Pastry, piadina, croissant, salad, ham and egg, French toast and wine are the main item there. it has a special menu "cold Espresso Tonic" that you should have.
London Coffee Society: For vegetarian people, this London coffee society is a paradise. You will be confused after reading their food menu. So much variation in all the types of vegetarian food items. But coffee is the main good there.
Early Bird Coffee: This is a multination coffee shop. Besides coffee, you will have little bite foods like a muffin, tiny burgers and another

breakfast item.

the food menu there is designed with light dishes.
The Goat Herder: Espresso Bar: a cold and calm environment is a perfect need to have espresso which has in Goat Herder. Even you should visit the café for its healthy soup, toast or sandwich.
VINYL & WOOD: Get Lost in Wonderland: Different types of coffee, drinks, and snacks are available. If you think about a place for a celebration birthday, then it is best as I think
If you notice about the food habit of Hungarian, you will notice they use all the time vegetable leaf or mushroom. This is a tradition that makes their breakfast foods healthy and more acceptable. Have a soup is a breakfast interest of this nation.
If any morning you feel the need to have something new and healthy, then you can choose Hungarian breakfast. it will assure your pleasure for the morning.