Poland is a country of history and natural beauty. The soup of meat named Bigos is accepted there as the national food. It is healthy and tasty at the same time.
On other food of their habitual food list, there is such type of food that is made from vegetable, fish and less amount of spices.
From the 3 major meal of their daily basis routine, polish breakfast is one of the important meal. Generally, they keep all type of food in their breakfast. But sweet food has special acceptance to them.
At the polish food menu, there is a huge impact on South American recipes. Most of the food habit of the people of Poland are influenced by South American habit.
Colourful creamy or non-creamy waffles and pancake of different taste are the most common item in breakfast.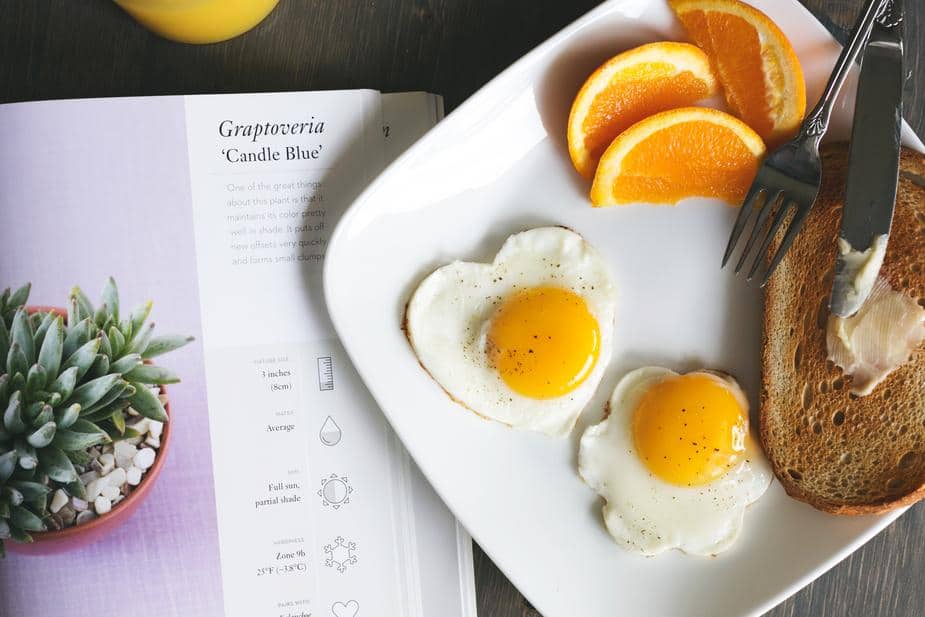 Typical Polish breakfast
In polish breakfast table at the time of breakfast, there will be bread and roll which is made with various types of things will available. With that polish people have egg which is processed in various ways.
The bread polish people want to have, should be fresh but crispy. This is interesting that they don't have so much soft bread.
To make a variation, often they have sausage with their breakfast. You will be amazed to see how many ways people there processed egg. If they have a roll for breakfast, they eat it with jam, butter or honey. Rest of the breakfast people expect a warm cup coffee.
What's in a Traditional Polish breakfast?
Both typical and traditional breakfast item has distinguished. Typical breakfast is the daily basis food habit what polish people have even in their working days when they don't have enough time.
But traditional things are the part of the culture of a country, and this nation prepares traditional breakfast on the festival, occasion or any special days.
Traditionally polish people make their breakfast with mushrooms, kohlrabi, sour cream, sausage, cucumber, beetroot, sauerkraut and with another local ingredient.
The balanced amount of spices and a fixed way of cooking is the first law of polish recipe. That polish traditional breakfast item is kotlet schabowy, golabki, pierogi, and Bigos.
Celebrating Easter Festival…
Most of the people in Poland are Catholic. That's why they make their food habit that is easy to compact with religion. During the Easter season, polish people made a few special foods. Ham, bread, fruits, pork, egg, and other different things are made food are the main thing here.
Biala kielbasa, zurek and sledz are the main dishes here. With the main dish, they have a type of salad what is named Chrzan.
Often they have cake or creamy type recipes such as Mazurek, Sernik, Babka, and Makowiec. Besides all the Easter food those people add some drinks like wine what will make an attraction in the meal.
Polish sausage breakfast!
Almost in each country sausage are famous for breakfast or evening meal. Polish sausage is pretty different where it has a little amount of spice. Onion, pepper, raw sausage, kluski, egg, and salt is needed to make the dish.
Often people there present it as soupy. Both of soupy and non-soupy sausage have demand in Poland. In special days or occasion, people made this item for breakfast.
FAQ 1: What do Polish people eat for lunch?
Answer: Salad is a very common item in lunch in Poland. They believe salad can reduce tiredness. Beside this boil vegetable, meat, pork they have. The different way they use to prepare pork And they obviously have a sauce with it.
FAQ 2: What is a typical Polish dinner?
Answer: In polish dinner, they have bigos, golabki, kotlet schabowy, and pierogi. They also have a dessert with the dinner item, which can be a pastry or sweet item. They also love to have some drinks like wine at dinner.
FAQ 3: What is the most common food in Poland?
Answer: Kotlet schabowy, pickled cucumber, and Zapiekanka are the common food dish in Poland. Both the home and restaurant are available all the time. even the origin of those foods is in Poland.
List of 5 Polish breakfast food item
Bigos: This pork made food is not only popular in Poland, but also demanding in another country of the world. It needs mushroom, onion, garlic, carrot, and bacon to prepare.
Bread: In Poland, there is a lot of ways to eat bread. But most of the time they toast it or role it. Butter, jam or honey is used to eating the bread at breakfast. Without this, they also have other bread made food item at

breakfast

.
Egg: All the possible way to prepare the egg, is used in Poland. No matter boil, fry or baked egg is accepted. Even they have soupy egg which is so healthy.
Cake: As usual polish children like cake-like Mazurek, Sernik, and Babka. Those are the type of pastry and it is creamy as people think. Even in a different festival, those are the mandatory item.
Drinks: usually at breakfast they have coffee. But often they also drink like wine.
"Breakfast table is a fun table"- That types of Fable are conventional till now in Poland. If you have a plan to visit the country and want to have the taste of each type of food then visit them during their festival.
Because at the festival they prepare all types of foods. In fact, they treat other people even without money. None of the other parts of the year they don't pay time to make all types of food at the same time.