Pasta is popular for a reason. It's comforting, low-maintenance, rustic and very family-friendly. Plus they are so versatile that we often feel we could eat a different type of pasta every day and not get bored. Here are some of our staple weeknight pasta recipes..
Quick, easy & incredibly tasty. Pasta is an absolute favourite in the Testuffs Kitchen!
List of 5 EASY WEEKNIGHT PASTA RECIPES
These are two very simple but seriously flavour some pasta that are perfect for a weeknight dinner. Take the pancetta out of the pappardelle recipe to make both of them meat-free.
Pappardelle with Pancetta & Baby Spinach:
Beautifully fresh pasta mixed with crispy pancetta & fresh greens. What a combo!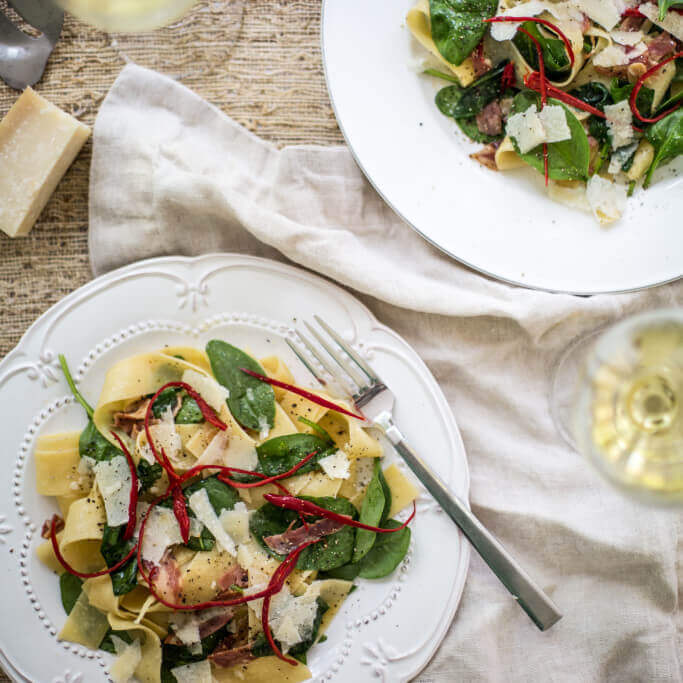 Spaghetti Sirasucani:
A traditional pasta recipe from Southern Italy that is the perfect weeknight dinner & is meat-free!
Another pasta that's meat-free and focuses on beautiful fresh greens. You can have your (pasta) cake and eat it too!
Orecchiette with Broad Beans & Tuscan Kale: A pasta that is packed full of nutrients and flavor. Meat-free marvellousness!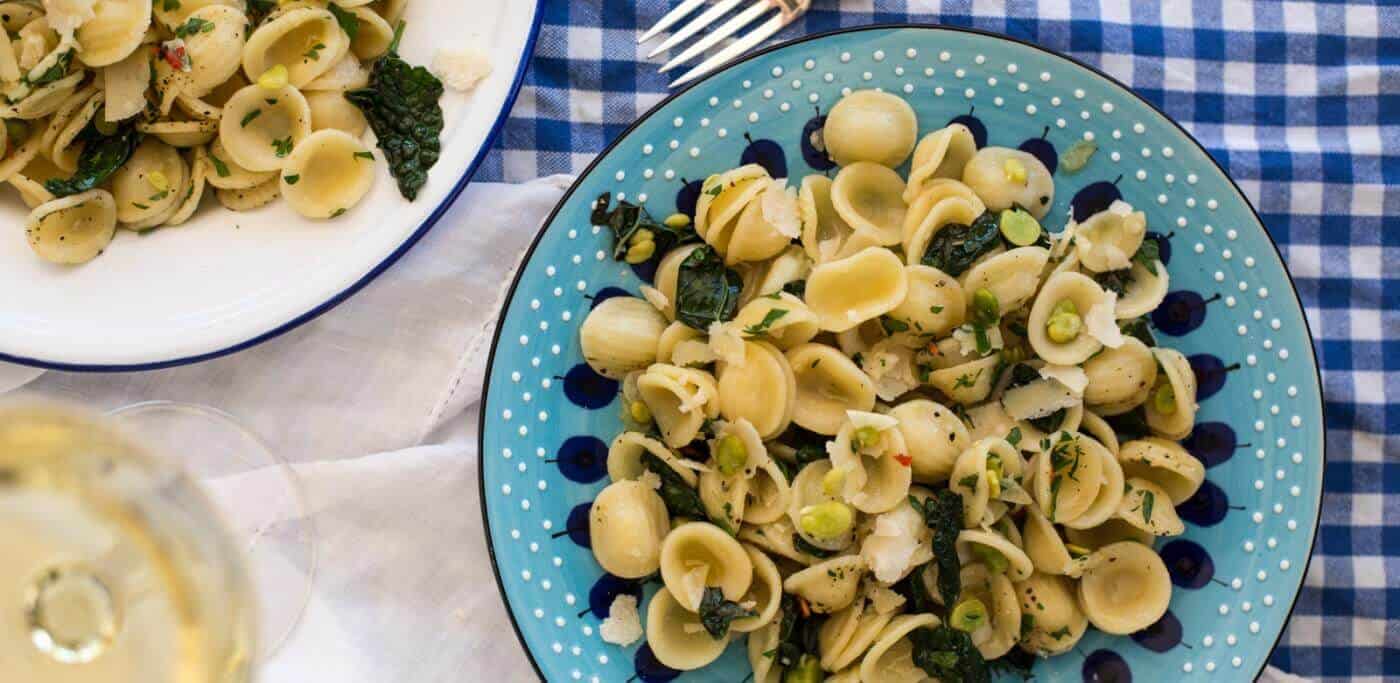 Two classic pasta recipes that should definitely be in your repertoire.
Silk Handkerchief Pasta with Basil Pesto: We had a food revelation while cooking this. One of those moments where you clearly remember why food is so amazing. It's a little more challenging than the other recipes, but it's worth it!
Bucatini Pasta with Saffron & Anchovies: A pasta recipe that you'll want to use again and again and then pass it down for generations. It will make you become a proper Italian.