Birthdays are a special occasion. Everyone wants to celebrate their birthday with full of fun and happiness. A beautiful and delicious breakfast will make a great start on a birthday. Something unusual and beautiful breakfast idea will make the birthday person feel special.
List of 80 Birthday Breakfast ideas for friends and family
1. Birthday pancakes: Everyone like a pancake. When it made for a birthday, try to make it like a cake. Place one slab to another, sprinkle, and pour some cream.
2. Pecan Bacon: Bacon is one of the favorite items to eat to all. Make some sweet, crispy bacon to brighten up your birthday morning.
3. Mixed berry French toast: Dip the bread in milk, eggs, and vanilla. Fry them and add berry syrup. Sweet toast for a soft start of the morning.
4. Eggs benedict brunch braid: This brunch braid made with egg filling in a puff pastry. This brunch braid can be stored. You can also freeze the dough by wrapping paper and save them for two weeks.
5. Waffle cake: Waffle cake is soft inside and crispy on the outside. Add cream as its filling and garnish it with sprinkles, cream, and honey.
6. Cream cheese coffee cake: The texture of coffee, the sourness of cheese, the sweetness of cherry and nuts on the toppings give this cake another level of taste. It is hard to have just one bite.
7. Puff pastry Danishes: This is a simple dish. Soft and sweet, with crunchiness. Make this pastry with a filling of jam.
8. Blueberry buckle: This buckle makes with chocolate chips and blueberry. It is delicious to taste. For family and friends, this recipe is perfect.
9. Chocolate chip pancake: Pancake is a great breakfast. Especially on special days, different types of pancake will delight your day. Chocolate chips pancake is a good option to start your day.
10. Raspberry breakfast braid: People like berries. Like strawberry, blueberry, raspberry, blackberry. Berry mixture or jam in a puff pastry braid is a unique and easy recipe for breakfast.
11. Breakfast loaf: It is a mouth-watering breakfast recipe. You can add filling as per your taste. I like to eat it with ham and cheese filling.
12. Waffle sandwich: All love waffle. Any age of people like it. Waffle sandwich is a sandwich with filling between two waffles.
13. Cheesy baked hash brown patties: Basically, these patties made with potato, cheese, and eggs. A crispy bite of this patty will make your breakfast enjoyable.
14. Cream cheese-filled banana bread: This is one of the best recipes of banana. Pour banana cake mixture, add cream cheese in the middle, and pour banana cake mixture again. It is an easy recipe. Banana lovers perfect recipe to start a morning.
15. Cheesy bacon egg cups: This is a unique dish. The cheesy bacon cups made with bread, bacon, cheese, and egg. It is a mouth-watering breakfast.
---
10 Birthday Breakfast Ideas for Husband
Husbands have a special place in the wife's heart and their life. They always want to do something special for them. Here are ten birthday breakfast ideas for husband:
16. Blueberry cookies: Cookies are favorite to everyone. Berry cookies are delicious and healthy for breakfast.
17. Cake pancake: Making a cake with pancakes is a really interesting item.
18. Banana Waffle: Banana waffle is an easy and tasty item for breakfast.
19. Egg loaf: Egg loaf is best for breakfast.
20. Waffle Hearts: Heart-shaped waffles are good to show your husband love.
21. Love Platter: Write love with your dishes. Like muffins, fruits, pancakes, doughnuts, etc.
22. Lobster pie: If your husband is a lobster lover he will fall for this amazing dish.
23. Steak and egg: Steak and egg are one of the favourite items that men's love.
24. Sunnyside up: Normally, it makes with bread and poached egg breakfast.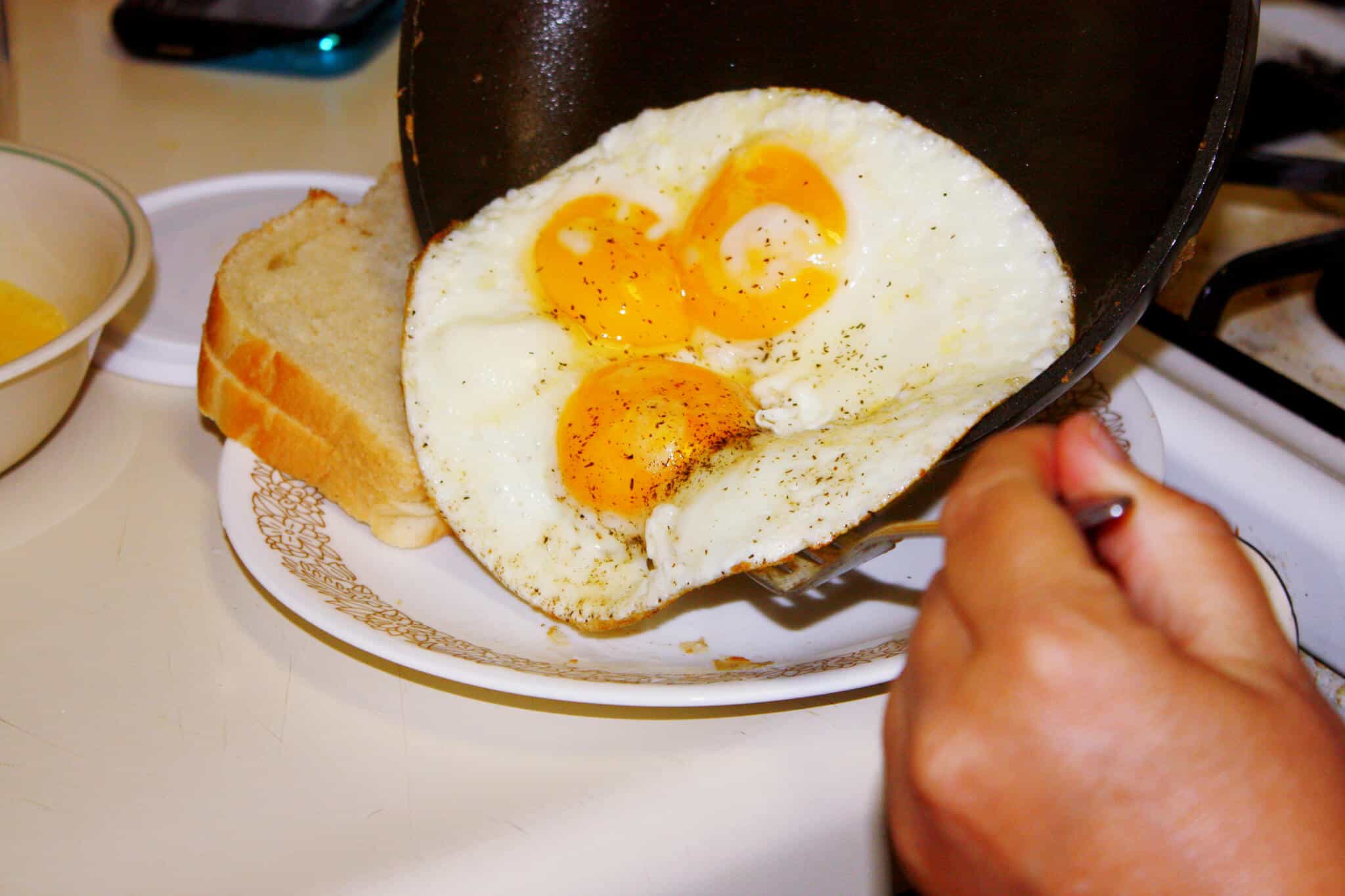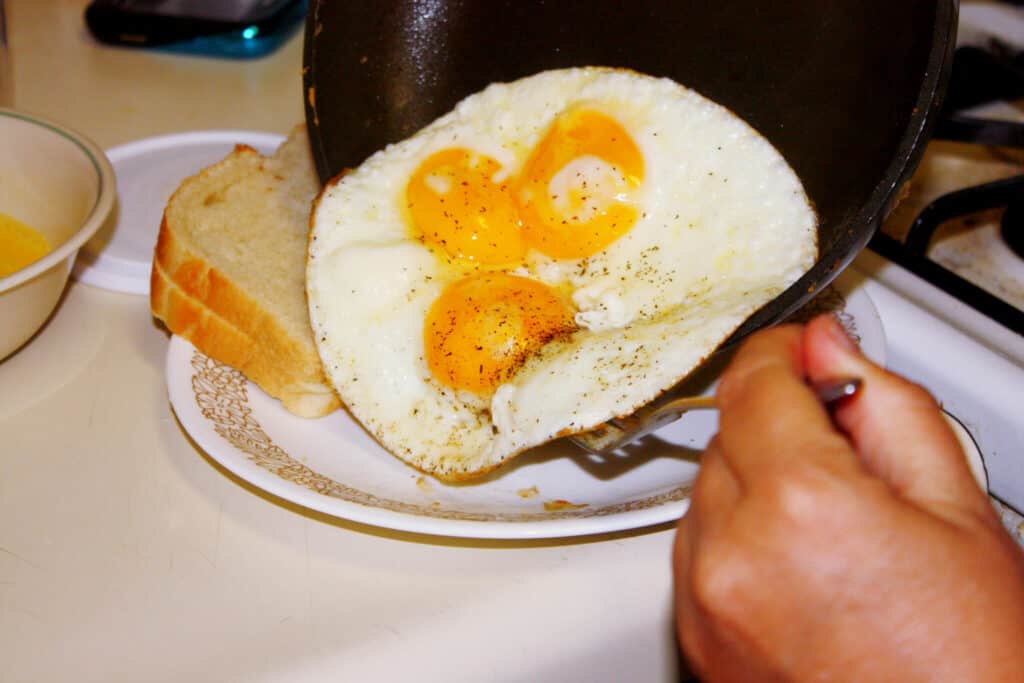 25. Egg and cheese wrap: It is one of the best breakfast items for eggs and cheese lovers.
---
10 Birthday Breakfast ideas for wife
Wife always does special things for her husband. It is a husband duty to make their wife feel special on their special day. Here are some healthy and tasty breakfast ideas for wife:
26. Avocado sandwich: It made with avocado slices on the top of the bread.
27. Bacon Cheeseburger: Bacon and burger lover will fall for this burger.
28. Berry bowl: It made with mixed berries.
29. Cheese egg cups: Cheese egg cups are a unique and easy breakfast to make your wife happy.
30. Chocolate waffle: Women love chocolate and waffles. So, it is the best choice for breakfast.
31. Berry and cream pancake: Make pancake with berries and add cream on top of it. Simple and easy
32. Soft doughnuts: Doughnuts are always a good item for breakfast.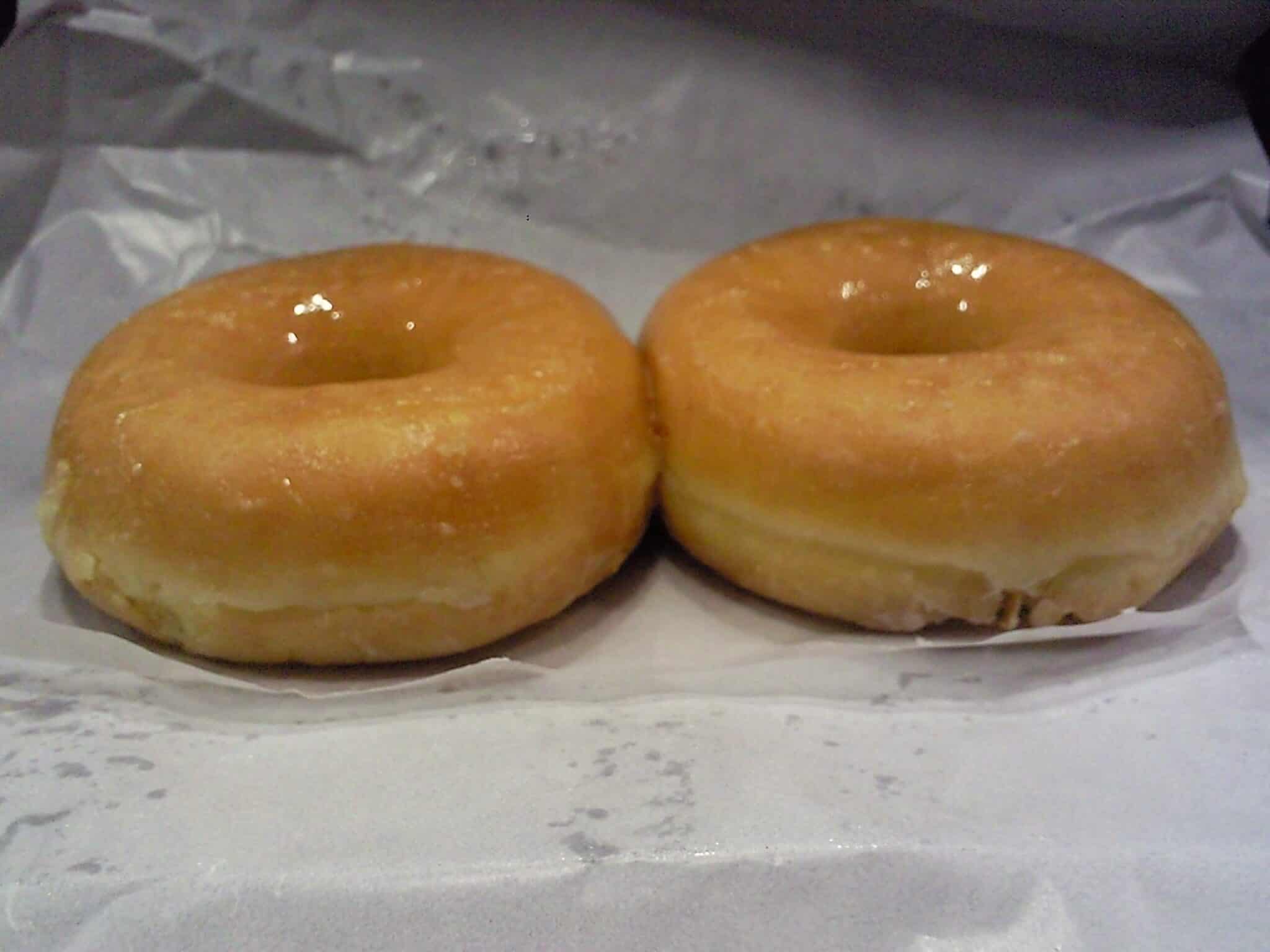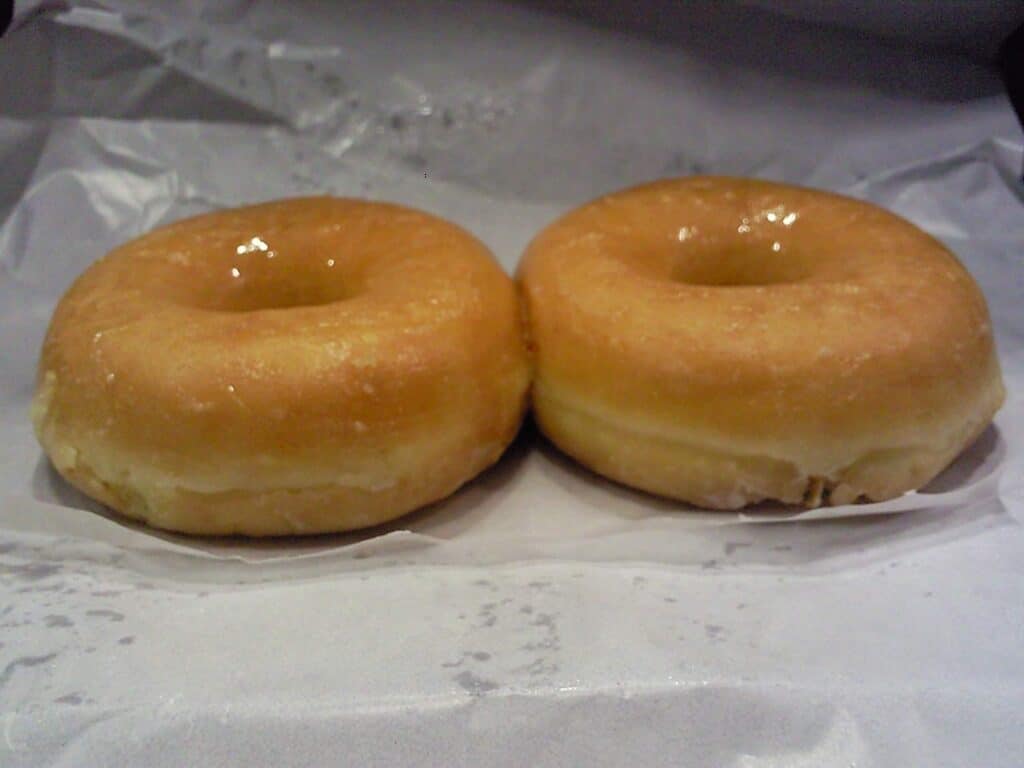 33. Strawberry cone wrap: A beautiful dish to start birthday morning.
34. Toast: If your wife is health-conscious, it will help you to happy her effortlessly.
35. Sandwich: Sandwich is another good choice for breakfast.
---
List of 5 Birthday Breakfast Ideas for Mom:
Moms have a particular corner in our heart. Everyone loves their mom and wants to show their love for her. Here are some excellent birthday breakfast ideas for mom to show them that they are unique to us.
36. Lasagna subs: It is a healthy item for moms.
37. Ham and cheese stuffed French toast: Heavy and delicious breakfast to start a morning.
38. Italian Deli sandwich: Fully loaded and healthy sandwich.
39. Chicken Caesar salad buns: Mini-sized and healthy dish for breakfast.
40. Chicken Caprese paninis: It is more like a sandwich.
---
5 Birthday Breakfast ideas for Dad:
Dads are someone who loves us, comforts us, support us. They are the hero of our life. Here are a few birthday breakfast ideas for dad.
41. Cheese Cuban sliders: High-calorie content sliders.
42. Breakfast skillet: A healthy recipe for our healthy dads.
43. Blueberry protein muffin: This item made with blueberry and protein.
44. Vegetable egg cups: To make your vegetable recipe unique this is a great choice.
45. Dumplings: Dumplings are a healthier and mild item for breakfast.
---
Birthday Breakfast Ideas for Kids:
46. Grilled Ham and cheese waffle sandwich: Kids love cheese, ham, and waffle. This item will make your kid morning happy.
47. Crispy oven-fried chicken: Oven-fried chicken is healthy to have on breakfast.
48. Creamy chicken enchiladas: Your kid will fall for this amazing dish.
49. Mac and cheese with bacon: All the favourite things about kids are in this one dish.
50. Nutella pancakes: Pancakes with the filling of Nutella. Sweet start for birthday morning.
51. Blueberry pancake pie: Pie is a good choice for breakfast. Kids always like it.
52. Nutella banana sandwich: Make a sandwich with Nutella and banana filling. easy and simple.
53. Chocolate puff pastry: It is a puff pastry with melted chocolate inside.
54. Chocolate doughnuts: Dip doughnut in chocolate or make dough of doughnut with chocolate. Both will make it delicious.
55. Grill chicken cheeseburger: Fill chicken and cheese in your burger and put them on a grill pan.
---
Birthday Breakfast Ideas for Girlfriend:
56. Chicken cheese sandwich: A sandwich with chicken and cheese filling.
57. Bread and egg cup: Make the cup with bread, pour egg in it, and bake them.
58. Dark chocolate waffles: A healthy and delicious item for breakfast.
59. Cinnamon roll: Cinnamon lovers will love this roll.
60. Crispy eggs: It is a unique and tasty recipe.
---
Birthday Breakfast Ideas for Boyfriend:
61. Pudding: Pudding is perfectly going with breakfast.
62. Cupcake: Mini-sized item to have a great start for morning.
63. French toast: A healthy and easy recipe.
64. Mini pizza: Best start of a day for pizza lovers.
65. Mini burger: Mini size burger looks cute. Try to add your boyfriend favourite filling.
---
Birthday breakfast ideas for adults:
66. Sandwich: It is always the good choice for breakfast.
67. Mac and cheese: It is the perfect choice for macaroni lovers.
68. Steak: Everyone loves it.
69. Spaghetti: An easy and simple recipe.
70. Egg muffin: Healthy start for morning.
---
Breakfast Birthday cake ideas:
71. Cake pancake: Make a cake with pancakes.
72. Loaf pancake: Healthy and easy cake idea.
73. Coffee and berry cake: Made with coffee and berry.
74. Cheesecake: Cheesecake is the best choice for cheese lovers.
75. Fruit cake: A simple cake idea to make your birthday beautiful.
76. Cinnamon cake: Best idea for cinnamon lover.
77. Chocolate cake: Add chocolates in cake mixture, and melted chocolate on top of the cake.
78. Waffle Cake: Place one waffle to another.
79. Apple cake: It is a delicious and unique cake item.
80. Banana cake: Perfect choice for banana lover.
81. Bacon Birthday cake: Bacon cake made with sweet or savoury. Bacon cake means garnishing with bacon on the top of the cake or aside.
Breakfast birthday ideas need to be unique and straightforward. Everyone wants to enjoy their birthday. Breakfast is the start of the morning. If they have specialized in their breakfast, it makes to feel special. Here we showed you 80 birthday breakfast ideas. We hope that it will help you.